We offer two accommodation options in our peaceful setting nestled in the heart of Amish country. Our property is surrounded by Amish farmland and directly across the road from an Amish school house.You will see our Amish neighbors walking, pushing scooters or in their buggies using the farm lane directly beside the cottage or working in their farm fields beside us.
The grounds are also home to two sweet dogs and one beautiful cat. When you arrive, our two overly-friendly dogs will likely greet you. They love treats and have had many adoption offers from our guests. Lexi is a sweet-tempered German Shepherd and Razberri is our older Rhodesian Ridgeback and Weimaraner mix. Our adorable silky grey kitten is aptly named Baby.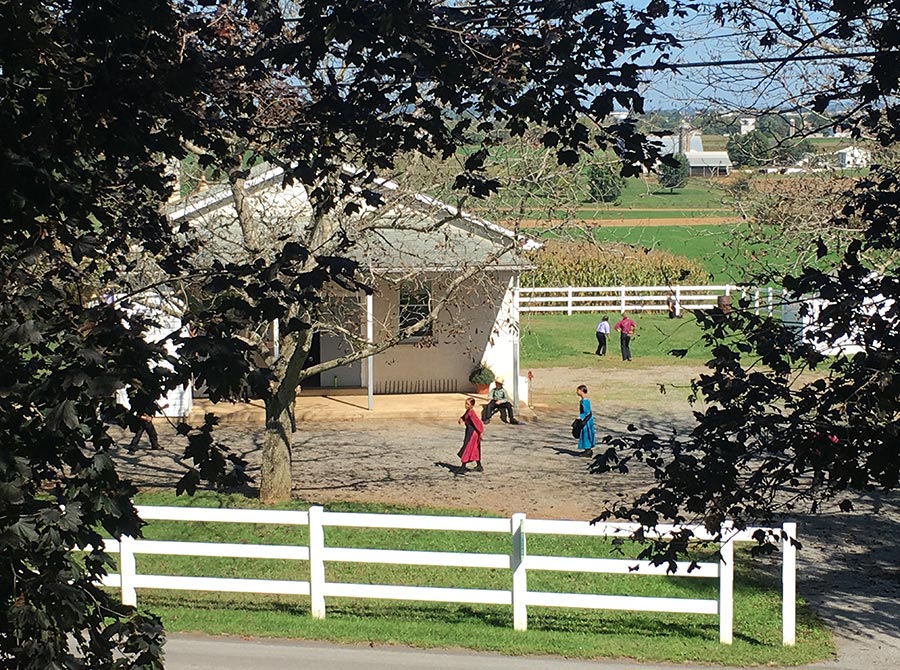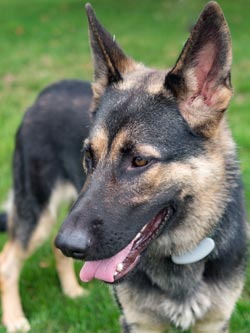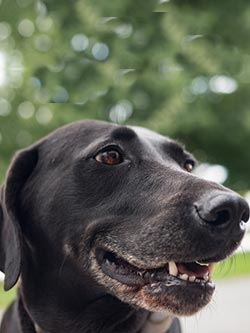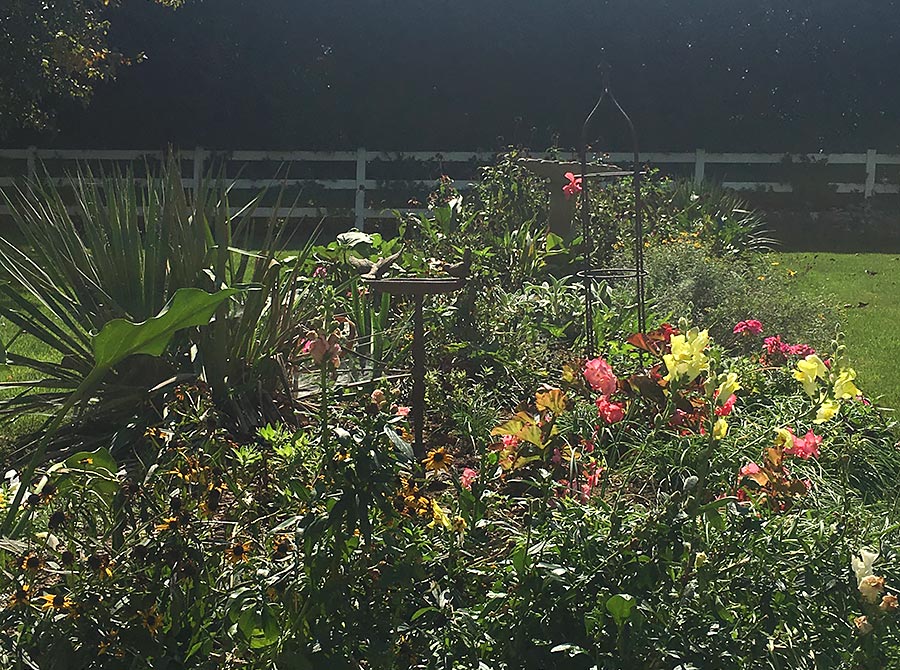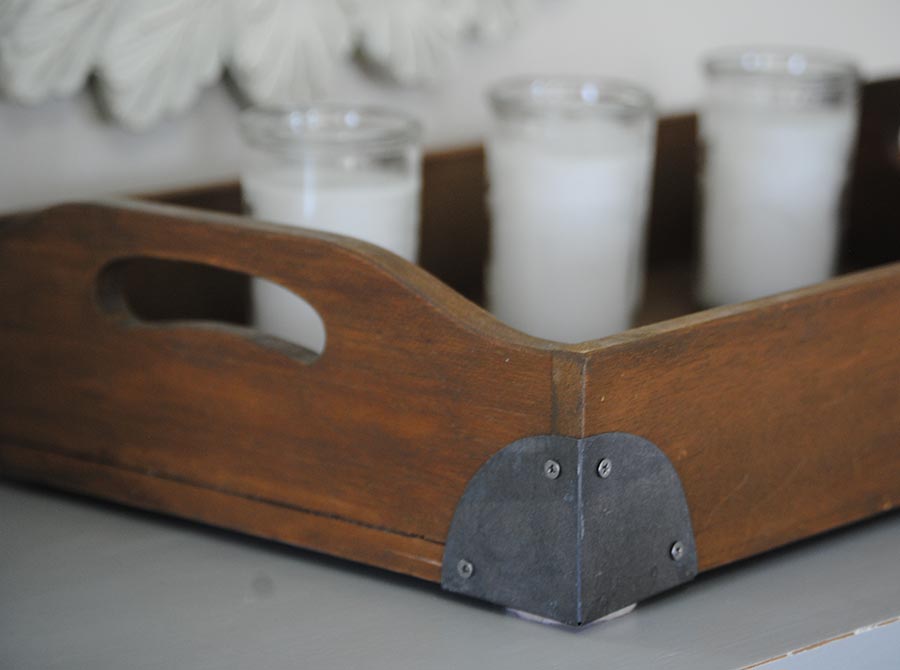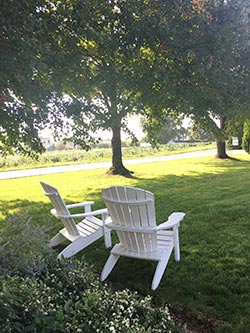 Our names are Ammon and Sharon, and together with our children we live beside — and care for — the Cottage & Loft.
We believe in 'the little things' that make your day special…like the complimentary water bottles in the fridge, like the gourmet coffee creamers or the bath salts and the make-up removal wipes. Like the rose on your toilet paper roll or the candles and fresh flowers. Like the high thread count sheets and plentiful pillows. And rest assured we strive for spotless cleanliness.
We want your get-away to be special, a time of renewal and relaxation. A time to shut out the busyness of your life and rejuvenate. We want you have everything you would need to feel at home away from home.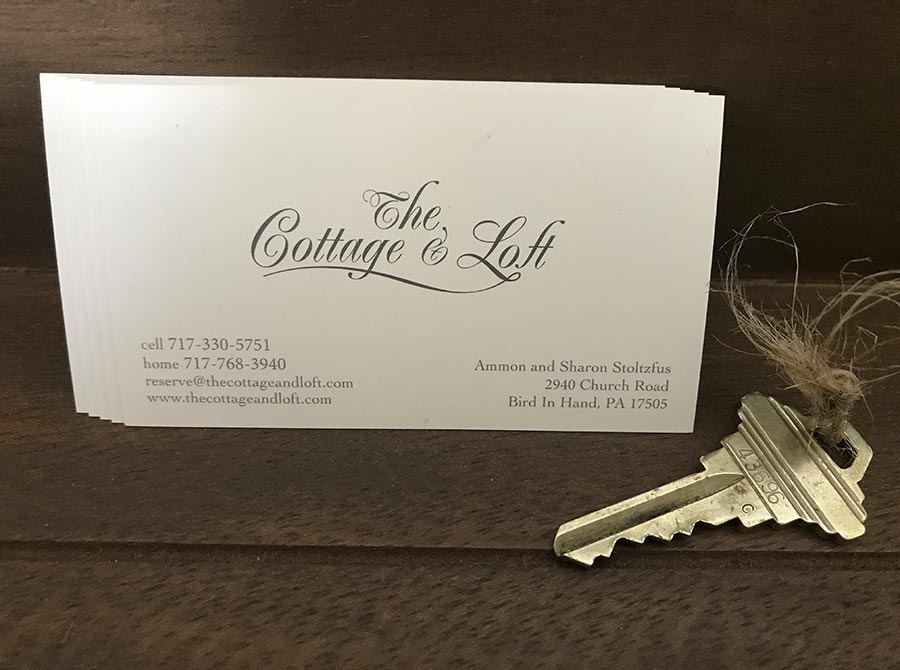 View our calendar of available dates for both The Cottage and The Loft.
The Stoltzfus Home
2940 Church Road
Bird In Hand, PA 17505
We are located along Church Road just off of Rte. 340.
The Stoltzfus Home
2940 Church Road
Bird In Hand, PA 17505